Pakistani American Iqbalian Welfare Society – PAIWS
PAIWS is a registered NGO in Pakistan which works under the umbrella of AIMCAANA.
The society is operated with mutual agreement of members on all matters for the betterment of poor patients and needy people in Pakistan. The role of PAIWS is very important for AIMCAANA. PAIWS (previously Citizens Committee) played pivotal role in completing various projects of AIMCAANA including JAIDE, library renovation, school, free medicines and chemotherapy suite.
BOARD OF MANAGEMENT: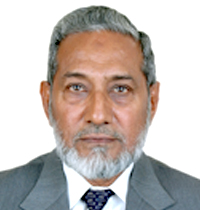 1. Muhammad Aslam Khan,     President.
2. Ch. Nazeer Ahmad               Senior Vice President.
3. Mr. Abid Rashid                    Vice President.
4. Prof. Dr. Mansab Ali             General Secretary.
5. Mr. Suhail Warraich              Joint Secretary.
6. Mr. Muhammad Saleem       Finance Secretary
7. Mr. Shahzad Razak              Secretary Information
COMMITTEE MEMBERS:
1. Dr. Zahid Jamil
2. Dr. Hassan Farooq.
3. Dr. Mariyam Ali.
4. Dr. Shamsa Akhtar.
5. Dr. Asif Islam