Shahzad Iqbal, MD
President
Shahzad Iqbal, MD, FACG, FASGE is the Director of Endoscopy at NYC Health-Hospitals/Kings County, Brooklyn, NY. He is the director of Endoscopy at NYC Health Hospital/Kings County and Associate Professor of Medicine at SUNY Downstate Medical Center in Brooklyn, NY. His expertise include pancreatobiliary disorders and innovations in advanced endoscopy.
E-mail: siqbal50@gmail.com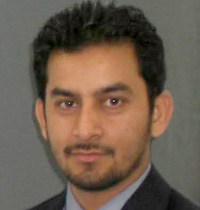 Hafiz Muhammad Imran, MD
President Elect
Dr Imran graduated from Allama Iqbal Medical College in 2005. He is currently working as Academic Hospitalist in Miriam Hospital, Waren Alpert School of Medicine, Brown University, Providence, RI
.
Hassan Majeed, MD
Secretary
Hassan Majeed is working as a child adolescent and addiction psychiatrist in Connecticut, USA. He is a marathon runner and his interests include art, culture, gender, human rights, mental health, and education.
Sohail Sarwar, MD
Treasurer
I graduated from AIMC in 2000.After working at Jinnah Hospital for short period of time, moved to US and completed Internal Medicine training at Morristown Memorial Hospital, NJ. Currently I am working as Clinical Assistant Professor at Brody School of Medicine/ East Carolina University in Greenville, NC. I have been Lifetime member of APPNA & AIMCAANA and recently served as President of APPNA North Carolina Chapter in 2017.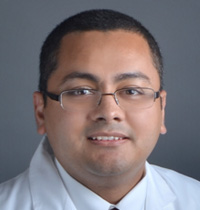 Saad Z. Usmani, MD
Immediate Past President
Saad Zafar Usmani, M.D., FACP is the Director of Plasma Cell Disorder program and the Director of Clinical Research in Hematologic Malignancies at the Levine Cancer Institute/Carolinas Healthcare System. He is an internationally recognized clinical and translational researcher focused on plasma cell disorders in general, and high-risk multiple myeloma in specific.
………….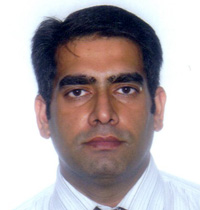 Asif Mahmood, MD
Executive Director
Dr Asif Mahmood graduated from Allama Iqbal medical college in 1997. He finished his residency from Columbia College of physicians and surgeons, New York 2006 and since then he has been practicing hospital medicine in Virginia. He is presently serving as a medical director of hospitalist group in Fredericksburg, Virginia.
.